it's time to shake things up.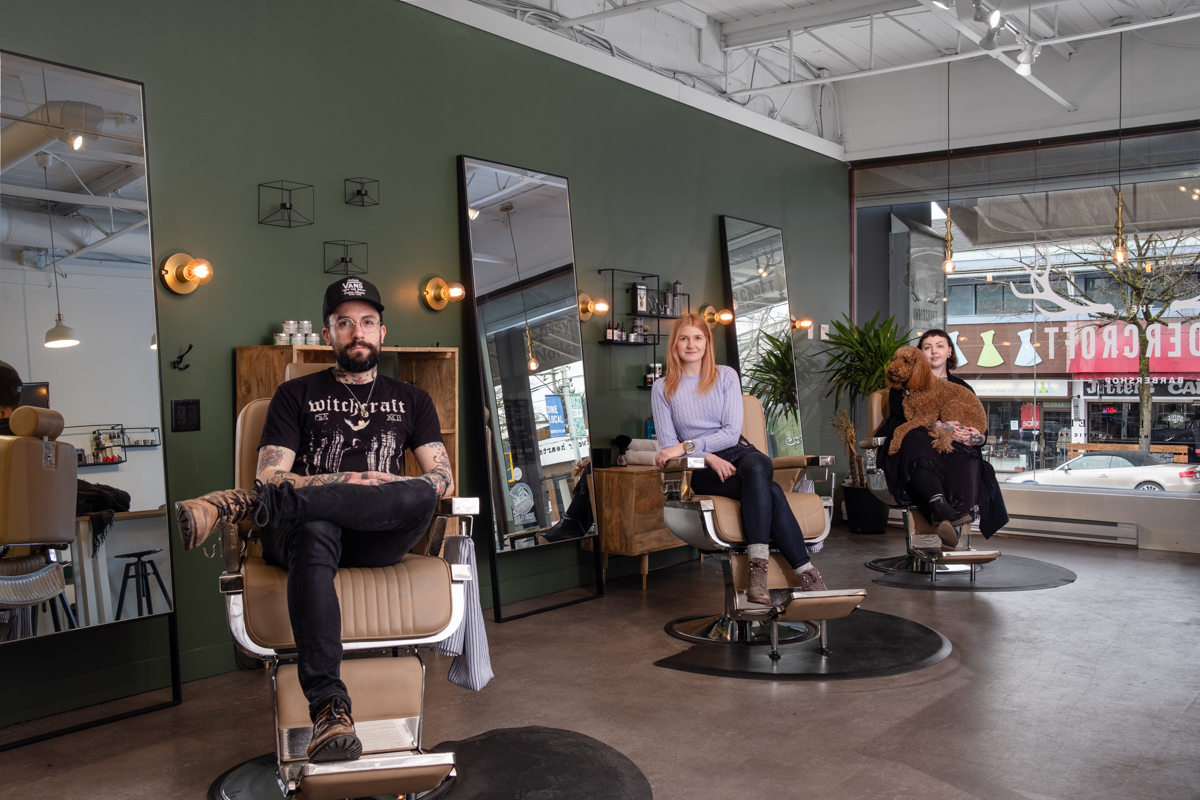 About us
There's a reason why guys pick and stick with their barber for life - and there was a big lack of that here in Kitsilano.
Before we opened our doors, we noticed that a lot of men would book hair appointments on the fly and hop around in between spots. Getting groomed was a mandatory chore, and we set out to change that.
We noticed there was a problem with unfair gender pricing within salons alike. This is why we believe you should be charged for the service you receive and NOT be charged for the service based on gender.
We're not another chain, we're about community and relationships. We believe in supporting local vendors for our products + eco-friendly practices. We believe in educating our clients and integrity over profits.
Welcome to The Undercroft Barbershop.
Open Spaces to Relax & Unwind
We Believe in Sustainability
We love this planet and we want to do everything we can to protect it, that's why we are proud to partner with Greencircle. They enable us to recycle 95% of all of our waste, that includes hair and excess hair colour so nothing hurtful ends up in our oceans.
We are one of the lucky few places in Vancouver that gets to use EasyDry's sustainably created, biodegradable towels so we don't need a washing machine. For us, being green isn't just about making a few smart choices, it's a way of life.
Get In Touch With Us
Send us a message, call or come visit us at our beautiful location in the heart of Kisilano!
Give us a call: 604-742-0034
Send us a message at hello@theundercroftbarbershop.com or write your message below. Please note that this email is for questions or concerns only - appointments must be booked either via phone or the online booking platform, a link to which can be found in the menu.